Search and Apply to Corporate Technical Jobs at Key Bank.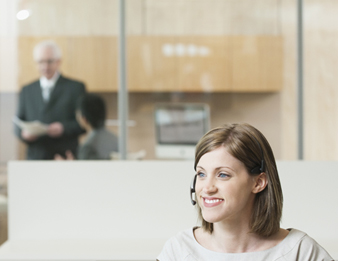 Are you a tech-savvy individual who's ready to maximize your professional potential? Key Bank is hiring! We are currently on the hunt for qualified, capable associates who can fill our openings for marketing jobs and business development jobs as a Technical Specialist at their locations nationwide.
The Technical Specialist position combines qualities of marketing jobs, business development jobs, and financial advisor jobs by supporting sales activity, promoting products and services, and acting as an educational resource for clients and team members alike. The Technical Specialist will analyze client current financial data, conduct thorough research and recommend appropriate products. This individual will also provide point of sale support for external sales representatives and pro-active marketing activities to uncover new business opportunities and drive sales.
Key Bank is committed to promoting your personal and professional wellbeing throughout the life of your career. In an effort to demonstrate our appreciation and gratitude for the unique skills and contributions of each and every valued associate – including those with marketing jobs, business development jobs, financial advisor jobs, and more – we are pleased to offer a world-class employment package that boasts:
Excellent starting pay
Comprehensive medical, dental, and vision benefits
Company-sponsored life, disability, and accident insurance
Flexible Spending Accounts (FSA)
401(k) retirement savings with company match
Generous paid time off
Flexible work schedules
Numerous work/life balance rewards
Ongoing opportunities for advancement
Networking groups
Professional development support
…and more! Come see what the key difference is all about – join the Key Bank Talent Network today to stay up-to-date on our openings for with marketing jobs, business development jobs, and financial services jobs as they continue to become available!
Current Open Positions
Loading Search Results...
Quant/Modeling Analyst - Model Validation
About the Job Conduct independent validations of KeyBank's high impact models in compliance with regulatory and KeyBank's model validation policies and guidelines Essential Job Functions Conduct independent validations on anti-money laundering transaction
Location: US-OH-Cleveland
Posted: 8/31/2017
Quant/Modeling Analyst - 2DRR
About the Job For its Model Development (Risk, Modeling and Analytics) group within the Risk organization, KeyCorp is looking for a Quantitative Modeling Analyst to build two dimensional risk rating ("2D-RR") models for its commercial credit portfolios. T
Location: US-NY-Buffalo
Posted: 8/25/2017
Quant/Modeling Analyst - 2DRR
About the Job For its Model Development (Risk, Modeling and Analytics) group within the Risk organization, KeyCorp is looking for a Quantitative Modeling Analyst to build two dimensional risk rating ("2D-RR") models for its commercial credit portfolios. T
Location: US-OH-Cleveland
Posted: 8/25/2017
Quant/Modeling Analyst - 2DRR
About the Job For its Model Development (Risk, Modeling and Analytics) group within the Risk organization, KeyCorp is looking for a Quantitative Modeling Analyst to build two dimensional risk rating ("2D-RR") models for its commercial credit portfolios. T
Location: US-IL-Chicago
Posted: 8/25/2017
CC Technology Analyst
ABOUT THE JOB (JOB BRIEF) The Technology Analyst designs and influences new application features and enhancements that are consistent with Contact Center business goals (customer satisfaction, customer retention, revenue generation, expense reduction, age
Location: US-NY-Amherst
Posted: 9/7/2017