Find Branch Teller Jobs at Key Bank.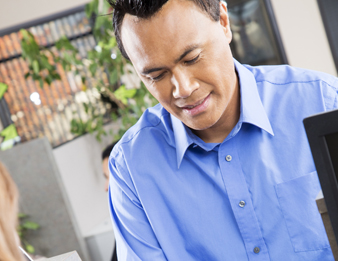 At Key Bank, our openings for bank teller jobs present the professional opportunity of a lifetime for individuals who are searching for high-growth, high-impact banking jobs. Whether your search includes experienced or entry level jobs, we have a variety of positions available at locations across the nation – both full and part time jobs are now available.
What's the key difference at Key Bank? Our people! We work hard to recruit and retain top talent for our bank teller jobs. These individuals play a vital role in the success of our daily operations, and we go to great lengths to support their personal growth and professional development goals throughout the life of their career. Working with an industry leader means being able to take advantage of a wealth of rewards and incentives you won't find anywhere else!
Benefits of our banking jobs include:
Excellent starting pay
Comprehensive medical, dental, and vision benefits
Company-sponsored life, disability, and accident insurance
Flexible Spending Accounts (FSA)
401(k) retirement savings with company match
Generous paid time off
Flexible work schedules
Numerous work/life balance rewards
Ongoing opportunities for advancement
Networking groups
Professional development support
Are you ready to claim the keys to your success? Join the Key Bank Talent Network today and check out our current opportunities for bank teller jobs – now including many full and part time jobs. Experienced and entry level jobs are available now!