Search and Apply to Branch Manager Jobs at Key Bank.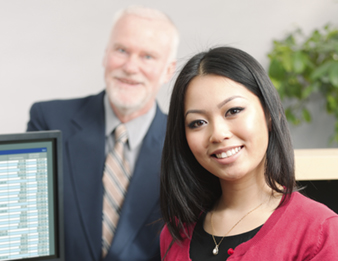 Are you a proven professional with a background in sales jobs, customer service jobs, or banking jobs? Does your search include management jobs that promote performance and inspire success? Welcome to Key Bank! We are currently on the hunt for top talent to fill a variety of openings for branch manager jobs at our locations across the nation.
Branch manager jobs with Key Bank present a fantastic opportunity to showcase your skills while you build a career with an industry leader. The primary focus of this role is to build, coach, develop, lead and motivate a team that is capable of analyzing clients' needs and recommending financial solutions that create lasting client relationships. Our openings for branch management jobs are ideal for individuals with prior experience in sales jobs or customer service jobs.
Perks of our employment package include:
Excellent starting pay
Comprehensive medical, dental, and vision benefits
Company-sponsored life, disability, and accident insurance
Flexible Spending Accounts (FSA)
401(k) retirement savings with company match
Generous paid time off
Flexible work schedules
Numerous work/life balance rewards
Ongoing opportunities for advancement
Networking groups
Professional development support
Our associates with branch manager jobs provide sales and service leadership within their branch location, manage and develop their team, and serve as a market leader in the local community. This is a highly visible role within our organization – motivated candidates with a background in sales jobs, customer service jobs, or other related banking jobs are encouraged to apply today!
Stay connected with us as we continue to grow – join the Key Bank Talent Network today to learn more about our future openings for management jobs as they continue to become available!